Technical Support Agreement and TSA Client Benefits
Lummus Technology is committed to maintaining a sustainable relationship with each of our licensees. We care about our licensees' business and we readily support and share our expertise. The Novolen Extended Support Services (NESS) focuses on the success of each licensees' plant performance and products. Since we are not a polypropylene producer, we can provide our licensees with our latest developments in all fields without any constraints.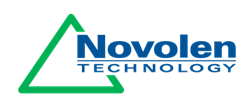 Lummus Technology offers a tailored and suitable Novolen Extended Support Services Agreement (NESSA) covering individual licensees' needs. Our team of dedicated experts provides licensees with general consultancy, experimental and computer modeling work for process technology and development, product development and application technology, safety, market intelligence and strategic marketing decisions.
Technical support comprises on- and offsite assistance by our technology experts, including access to the latest improvements in all technology-related fields. A tailored NESS supports our licensees to sustain as recognized suppliers for leading polypropylene products.